Libraries and Tools
All of the code at the Perseids Project is free and open source. We try to extract any useful code to share with community by making a library, web application, or API.
Morphology Service
The Perseids Project provides a morphology API that performs morphological analysis on Greek and Latin text. The API uses a modified version of the Morpheus morphological analysis engine.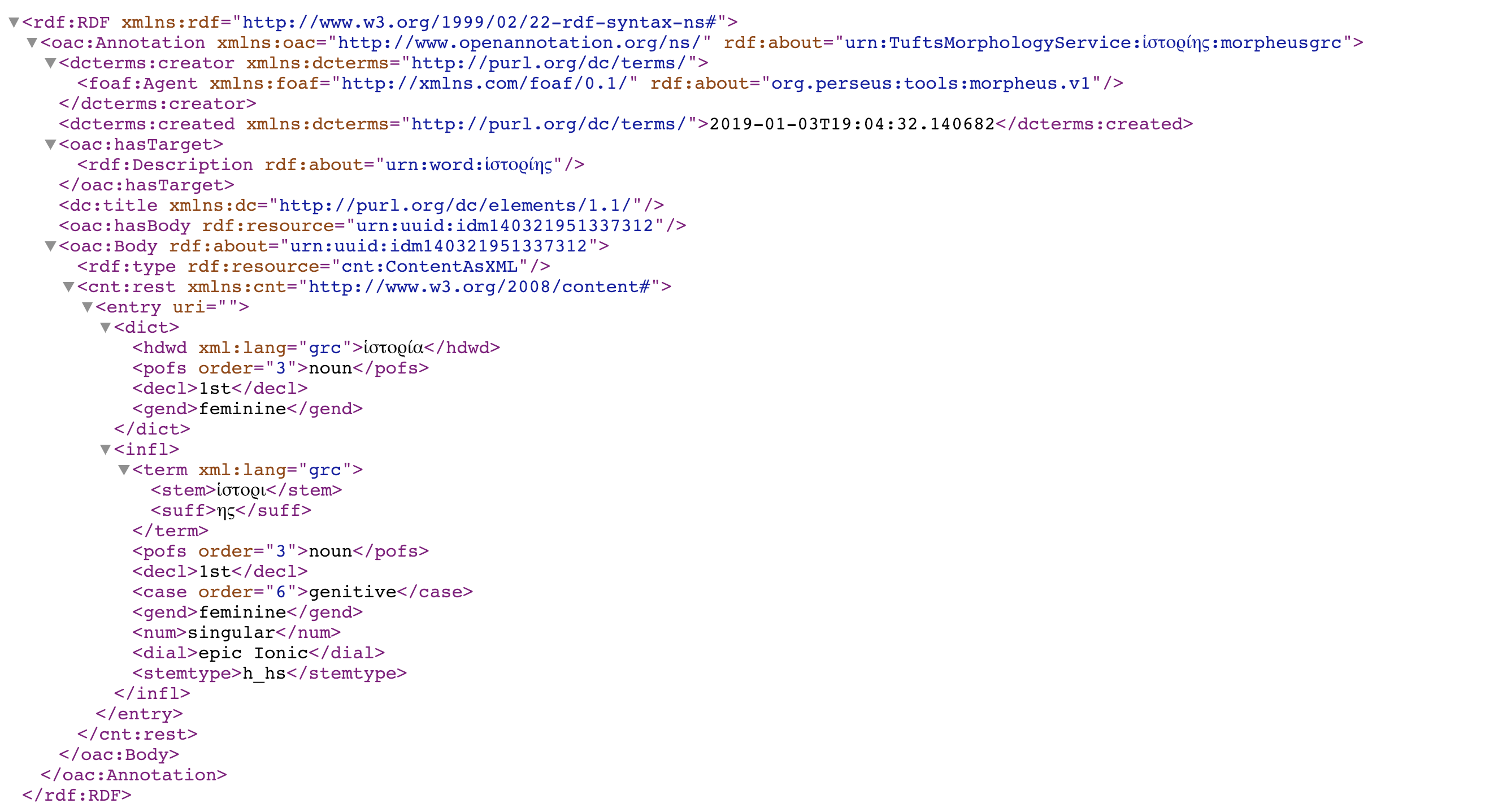 Dictionaries
Perseids hosts several mobile-friendly online lexica. All the data is saved locally. This means that after loading the page a single time, you can use the lexicon without an internet connection.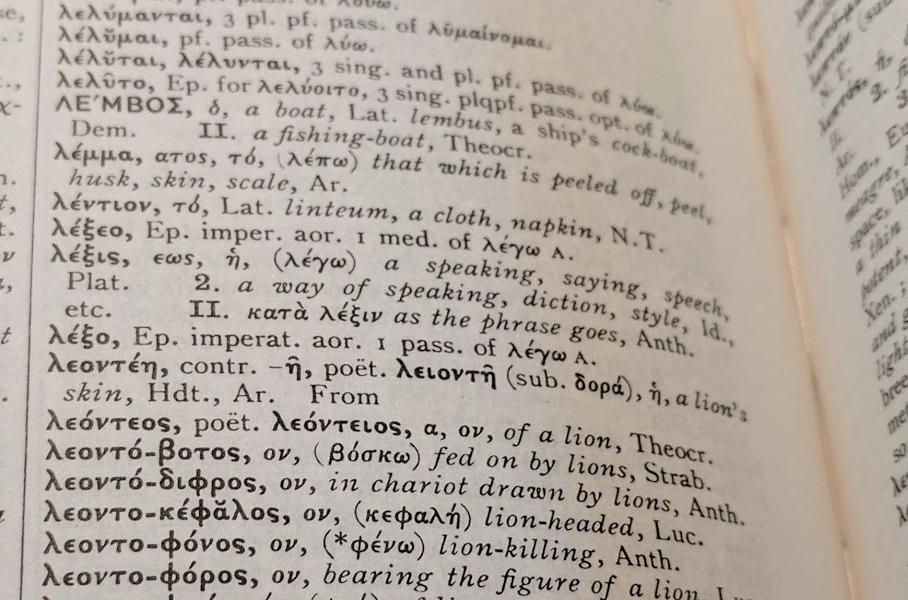 Other Repositories
The source for all of the code written for The Perseids Project is available on GitHub. Explore our repositories to learn more.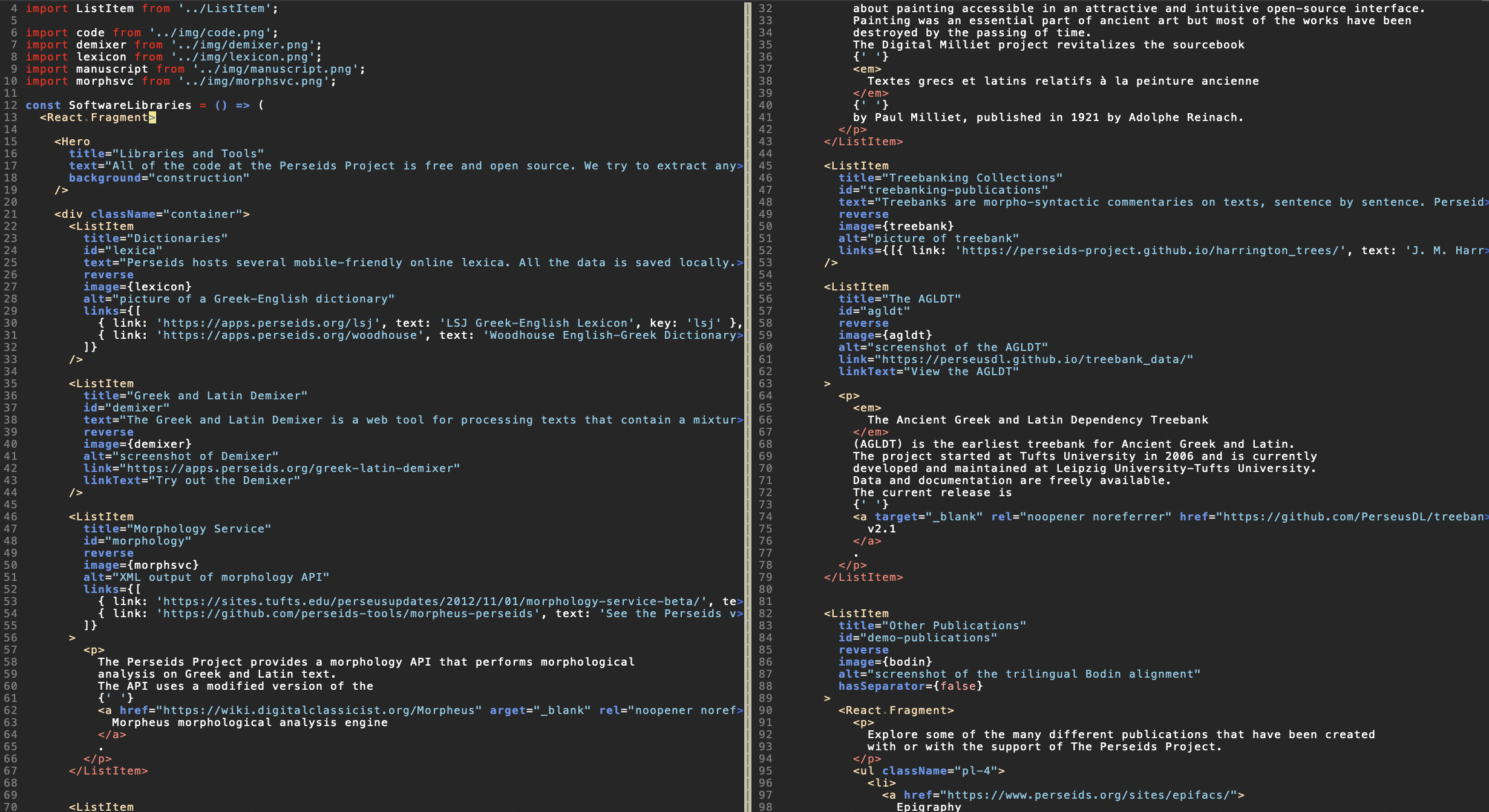 ---